Welcome
I am a freelance with a technical background based in Manchester, UK. Here you can find information on projects I am involved in, along with articles I have written.
March 2021 roundup
---
Cooperative Network Infrastructure

CNI, the neutral host cooperative we set up to share digital infrastructure assets in Tameside has continued to grow.
Mid Sussex District Council and West Sussex County Council join Lancaster, Fylde and Wyre as the newest members of the cooperative.
Following the completion of the fibre deployment in Blackpool, services are now live and benefitting users.
Working with another new member, Zayo, CNI is able to offer many new routes.
Meanwhile the build in Burgess Hill and Mid Sussex is nearing completion.
This will mean that CNI members will have access to over 190km of 'spine' fibre to help them reach customers. 
With CBN colleagues I am working with other local authorities elsewhere interested in using a cooperative neutral host and applying the Thin Layer Model.
---
GM Cooperative Commission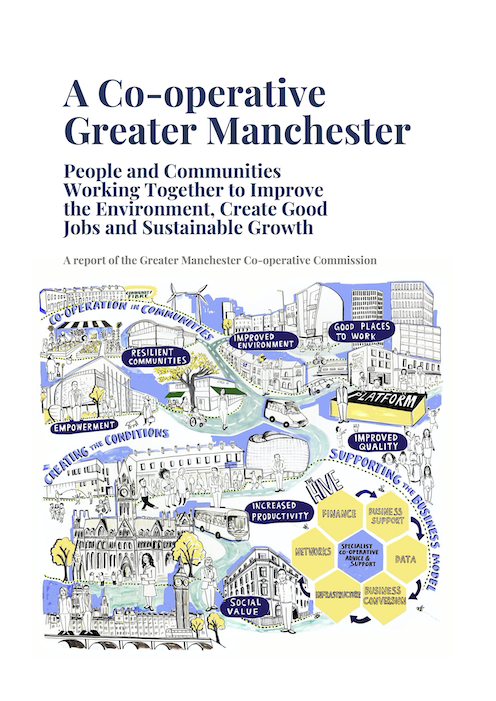 I was pleased to be nominated by GMSEN to sit on the Greater Manchester Cooperative Commission, set up by Andy Burnham, mayor of Greater Manchester. We have our own website as commissioners where we can express views, whether or not they are the views of the Greater Manchester Combined Authority.
The commission completed its report, which was published in January 2020 - just before the pandemic hit. When he launched the report, Andy Burnham committed to implement all 42 of its recommendations.
Now I am working with fellow commissioner Cliff Mills of Anthony Collins Solicitors on implementation of one of the recommendations - the creation of an Innovation Cooperative.
We're building on the work that Graham Mitchell and I did for Midcounties Cooperative in 2008 on the idea of a 'multiplex cooperative', under the heading The Innovation Cooperative. We think we can create a new legal and technical platform to promote collaboration between digital and tech SMEs, local authorities and scoial enterprises. We're inspired by examples like Doc Servizi in Italy.
I'll be writing more about this here soon.
---