Welcome
I am a freelance with a technical background based in Manchester, UK. Here you can find information on projects I am involved in, along with articles I have written.
December 2019 roundup
---
Cooperative Network Infrastructure

The neutral host cooperative we set up to share digital infrastructure assets in Tameside has evolved.
Blackpool Council joined the cooperative earlier this year, adding over 30km of new fibre. So we changed its name to Cooperative Network Infrastructure (CNI for short) from the Tameside Digital Infrastructure Cooperative.
Now Manchester City Council has also joined. We look forward to working with them to open access to assets in the city centre.
We asked celebrated designer Malcolm Garrett of Images&Co to design a logo that would evoke the spirit of collaboration at the heart of the CNI proposition - while demonstrating that with 21 members, including two councils, NHS and multiple telecoms operators and ISPs including Virgin Media, CNI is now an important player in the telecoms world.
With CBN colleagues I am working with other local authorities elsewhere interested in using a cooperative neutral host and applying the Thin Layer Model.
---
GM Cooperative Commission
I was delighted when GM Social Enterprise Network nominated me to sit on the GM Cooperative Commission.
We have set up our own website here so that we can speak freely. I've written a blog there on cooperatives and the digital sector.
The Commission has now met five times. It will report to the mayor, Andy Burnham. Its mission is to encourage the development of co-operative solutions in Greater Manchester. Outlining his ambition, Mayor Burnham said that "Greater Manchester should be the most co-operative region in the UK and the most natural place for new co-ops and social enterprises to start and thrive."
The Commission report will be published early in the new year.
---
Customer Union recognised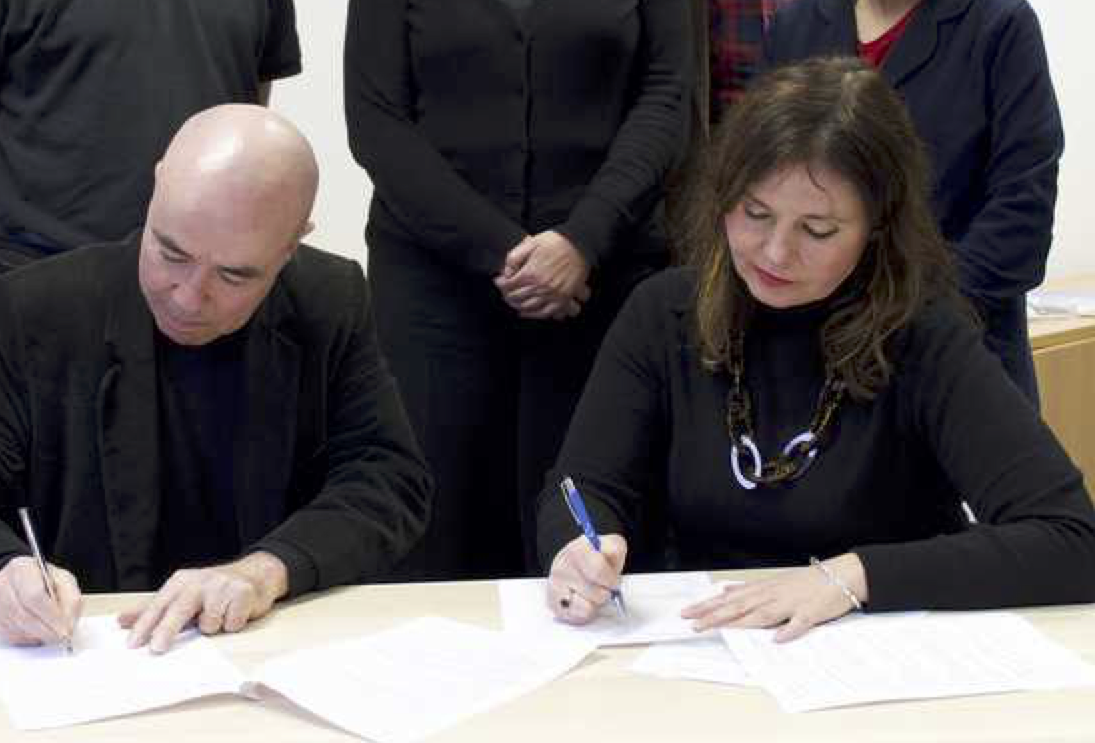 I have been involved for some years now in the Save Our Bank campaign, a group of customers determined to make sure that the Co-operative Bank sticks to its ethical principles and with an aspiration to see the bank returned - eventually - to cooperative ownership and control. In 2016 we launched the Customer Union for Ethical Banking - a union of Co-operative Bank customers. We think it's the first such union in the world. It's legally constructed as a cooperative, and members pay a small fee of £12 a year. We have 1,200 members on top of the 10,000 or so supporters of the orginal campaign. That generates enough income for us to sustain the organisation.
With time we have moved from shouting at the bank to an increasingly constructive relationship. Why? Because they've actually been listening. They have changed course now on a number of issues of concern to our members. Now that 'structured engagement' has been formalised with a recognition agreement - much like a trade union agreement - approved by the bank at board level, and committing both union and bank to working to resolve matters before they come to a head.
That, we are sure, is a world first.
---
Labour broadband policy
Labour's 'free broadband' policy has a few problems - not least the concentration on Openreach - a near monopoly infrastructure provider that has been a drag on innovation for years. Nationalising Openreach won't change that behaviour. What we need is a focus on collaborative approaches. Labour's ambition however is right. We must tackle the problems of financial and geographical exclusion from what is now a necessity for modern life - much as electricity became in the 20th century.
Some further thoughts from me quoted in this article in Tribune here.